Professional LED worklight manufacturer
Established in 2008, Teehon has been dedicated to automotive LED light developing&manufacturing for more than 15 years, all products are compliant with regulations of E-mark, SAE, CE, FCC, RoHS, IP68 and WEEE. 
TEEHON Factory of LED work light, LED strip light from China, which is ISO9001:2015 certified, Covers 6000 square meters, it consists of 3 workshops: a LED encapsulation workshop, a PCB assembly workshop and a LED light assembly workshop, there are 
7 production lines at the factory which equipped with more than 40 production facilities & testing devices like die bonders, wire bonders, automatic high speed SMT machines, a 16 zones reflow soldering machine and optical integrating spheres, etc. The lead time is controlled accurately and the quality is guaranteed.
After the investments in an injection molding plant and a die-casting factory in 2019 and 2020, TEEHON has become to the sole manufacturer in China who mastered the key technology & production processes of every manufacturing stage. 
With powerful developing capability, we not only manufacure automotive LED light, but also customize LED light circuit board for over 80 automotive LED light factories in China.
With stable performance, reliable quality and extraordinary after-sales service, our products have been exported to more than 40 countries and gained a high reputation. As a leading automotive LED light manufacturer, we provide ODM and OEM services to worldwide customers.
Since earlier in the year 2008, Guangzhou Teehon Electronics Co., LTD. has been dedicated to development and production of  LED work lights for 4X4 vehicle, SUV, ATV, UTV, jeep, forklift, heavy-duty truck, excavator, agriculture combine harvester, trailer, bulldozer,crane, extravator, snowplow,motorcycle,fire engine,ambulance,boat,etc. such as LED work lamp, off-road LED  work light bars, LED driving lights,LED headlights, LED strobe warning lights,LED side and tail lights, etc. Customers across 40 countries rely on us for innovative and durable products, waterproof assurance and accurate lead time, responsible customer care services.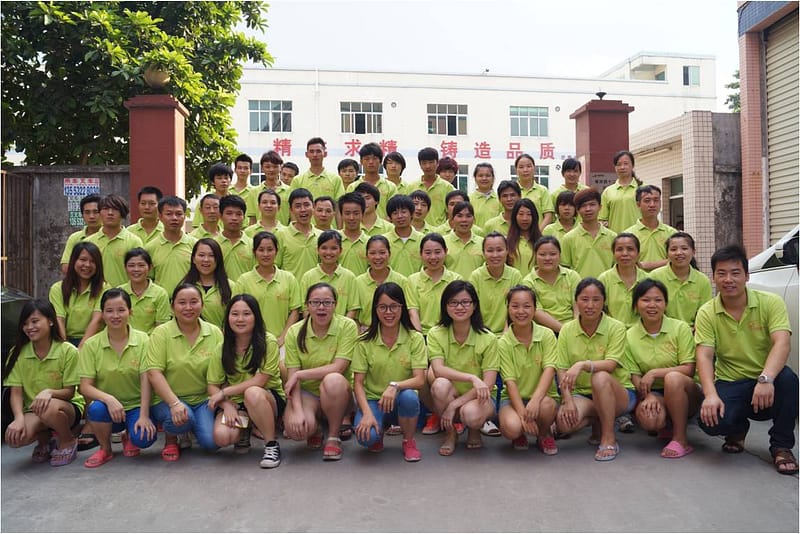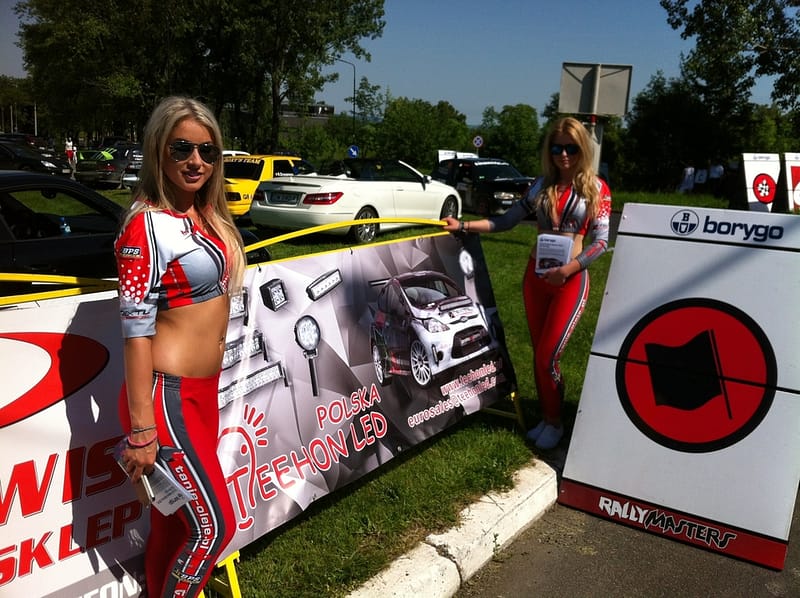 TEEHON participated in the sponsorship of the International Automobile Championship in Europe and America for the first time in 2014
TEEHON participated in the Shanghai Frankfurt Exhibition in China for the first time in 2015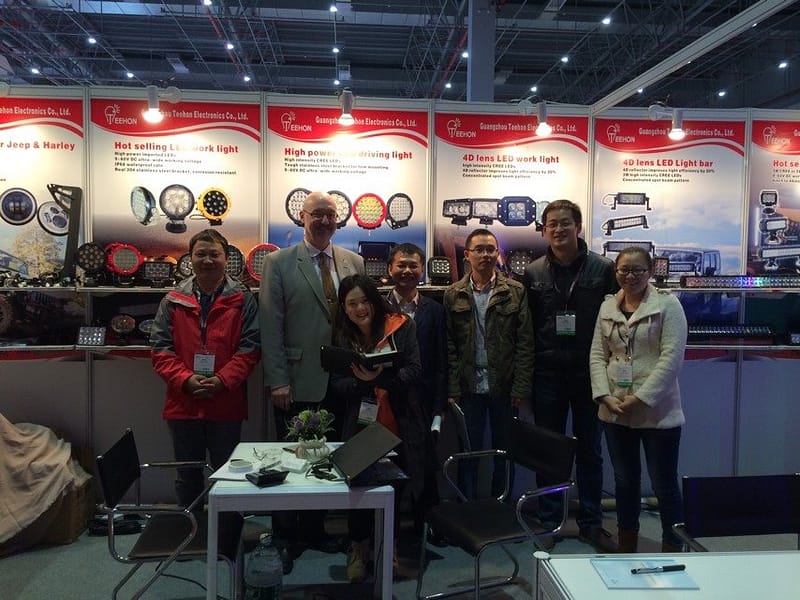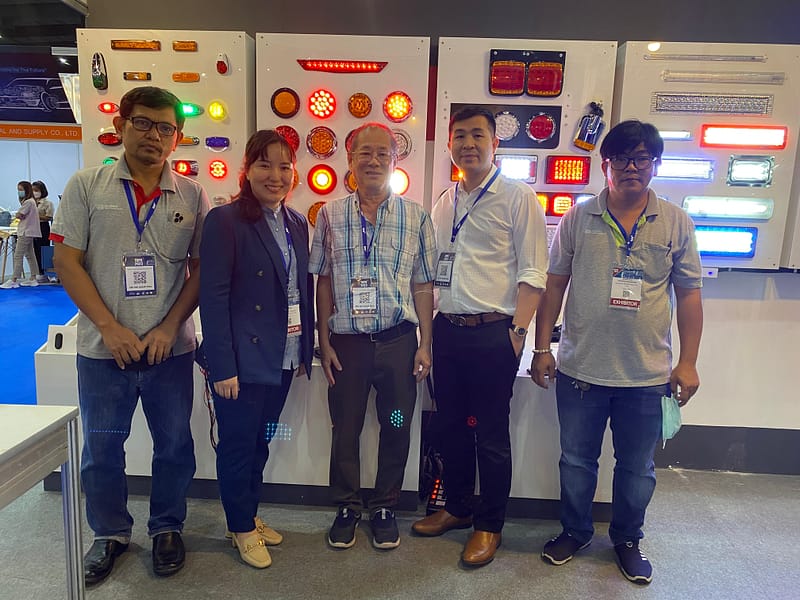 In 2023, the teehon company is still active at international exhibitions. Provide high-quality LED work light bars, LED driving lights, LED headlights, LED strobe warning lights to customers all over the world. In mid-2023, TEEHON participated in many exhibitions in Thailand, Indonesia, Saudi Arabia, and Shenzhen, China.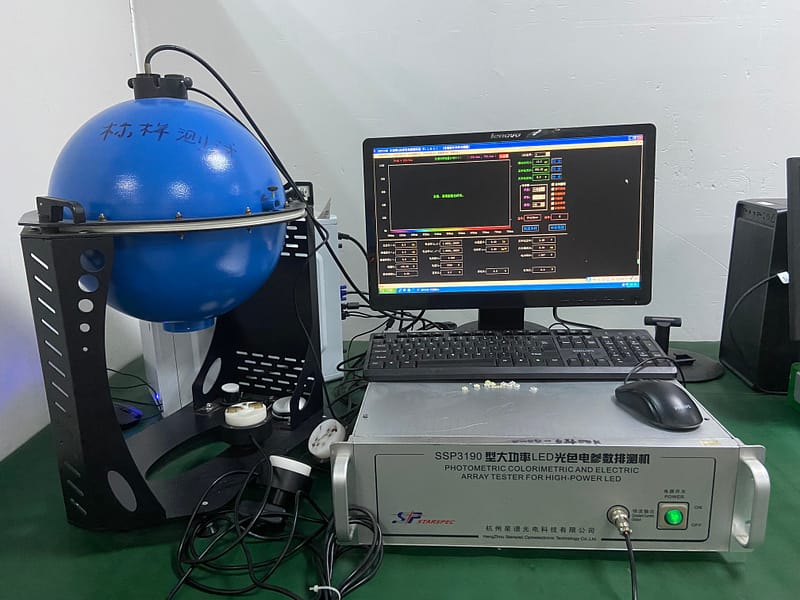 LED lamp bead light separation and color separation​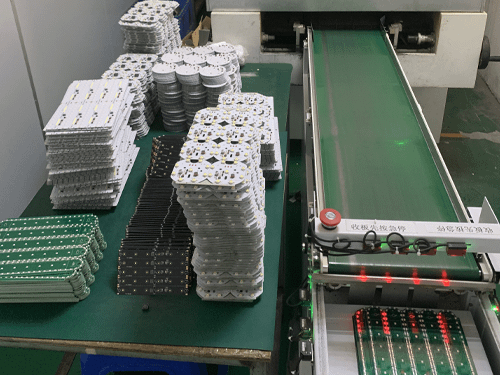 Automatic production of LED circuit boards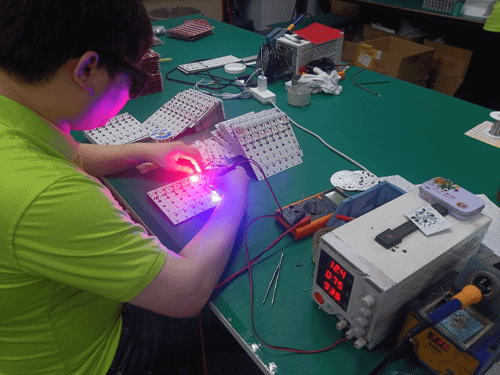 Please fill in your email in the form and we'll get back to assist you soon!